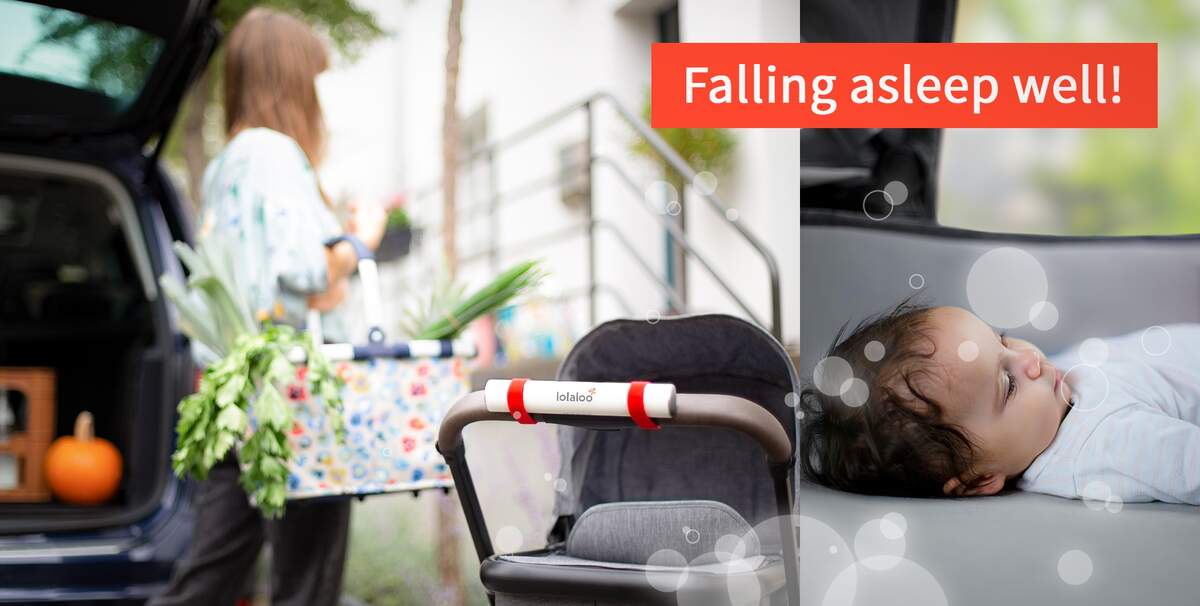 The baby sleeping aid lolaloo calms you down with rocking movements and rocks babies to sleep in the stroller.
Frequently Asked Questions (FAQ)
Frequently asked questions and answers about the lolaloo. The lolaloo sleeping aid soothes babies to sleep by rocking them on the stroller. The lolaloo gently rocks babies to sleep.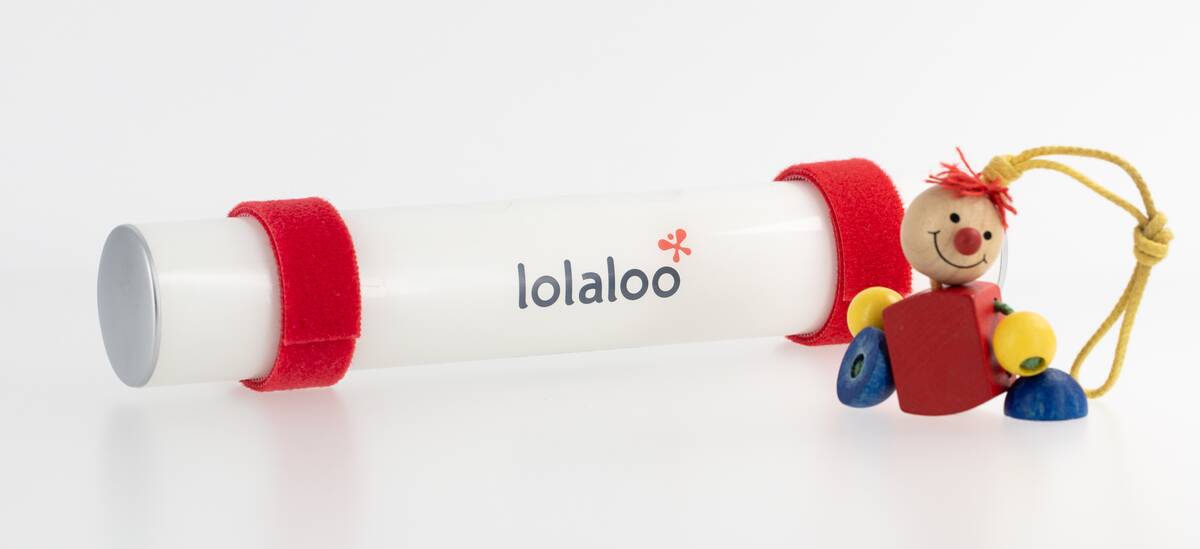 The rechargeable battery-operated sleeping aid lolaloo automatically rocks every stroller or buggy and helps babies to calm down and fall asleep.
Shop
For buyers from Germany there are five ways to pay for the sleeping aid lolaloo: By payment in advance, PayPal, PayPal Express, Amazon Pay or cash on delivery. For orders from other European countries can be chosen between payment in advance, PayPal, PayPal Express and Amazon Pay.
We always ship free of shipping costs.
We ship with DHL. After the package is shipped, you will receive an email with online package tracking information. Your package will be sent to your billing address, unless you specify a different delivery address (eg your workplace, Packstation) when ordering. If the parcel carrier does not meet you, he can also leave the shipment with a neighbor.
Your package is usually shipped no later than the following business day after ordering or after crediting the invoice amount. The delivery time is within Germany 1-3 working days, for delivery to other European countries 2-9 working days.
We generally ship free of shipping costs.
We currently ship only within Germany and to Austria.
If you have bought the lolaloo directly from us, you can return the purchase within 30 days after delivery without giving a reason. Please do this by sending the complete package within this time limit to
lolaloo GmbH, Returns-Management, Robert-W.-Kempner-Str. 4, 14167 Berlin, Germany
.
Product
The stroller rocker lolaloo is simply attached with its two Velcro straps to the handles of a wide variety of strollers. With its special rocking motor and 7 levels of rocking motion, babies are gently soothed and rocked to sleep.
Read more:
Sleeping Aid lolaloo
The baby sleeping aid lolaloo is "Made in Germany" - it was developed by us in Germany, sold since 2009 and manufactured in Berlin. The baby sleeping aid complies with German and European safety standards and holds the CE mark.
Read more:
About Us
By use of simple control elements the swing movement is adjustable, allowing easy adaptation to your individual needs.
Read more:
Sleeping Aid lolaloo
The Velcro straps fixed to the lolaloo allow easy attachment to a wide variety of handles. Whether straight or curved stroller handle, the lolaloo can be easily buckled.
Read more:
Sleeping Aid lolaloo
The lolaloo sleeping aid is powered by an integrated rechargeable battery that is easily charged using the power adapter provided. The battery does not need to be removed for charging. The charging time can be up to three hours when the battery is empty. The integrated rechargeable battery eliminates the need for frequent battery changes.
Read more:
Sleeping Aid lolaloo
The usage time depends on the set swing movement and is approximately between two and four hours with a new battery.
Read more:
Sleeping Aid lolaloo
The lolaloo is a maintenance-free device. It can be easily cleaned with a damp cloth.
lolaloo is a made-up name. It is a combination of the German lullaby "La Le Lu - nur der Mann im Mond schaut zu..." and the baby's first name, for which the first prototype was built.
lolaloo - to make everyday life easier for parents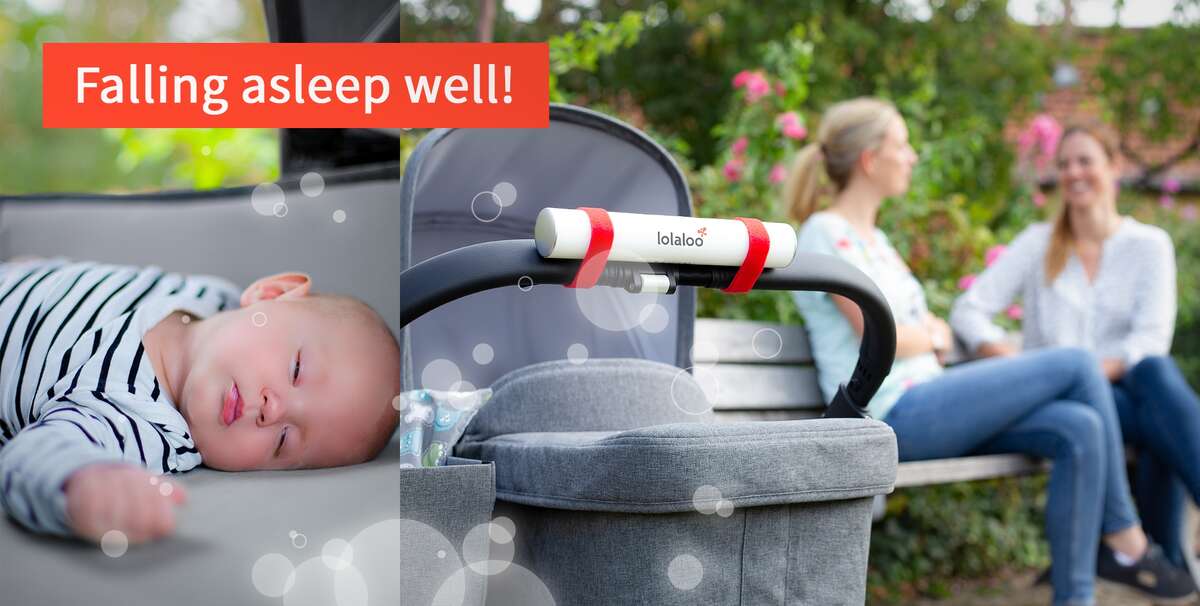 The lolaloo Lets Babies Sleep Well and Relax. Resting in the Park.
The lolaloo rocks every stroller and helps babies fall asleep
Buy
the sleeping aid lolaloo directly from the manufacturer in Berlin.