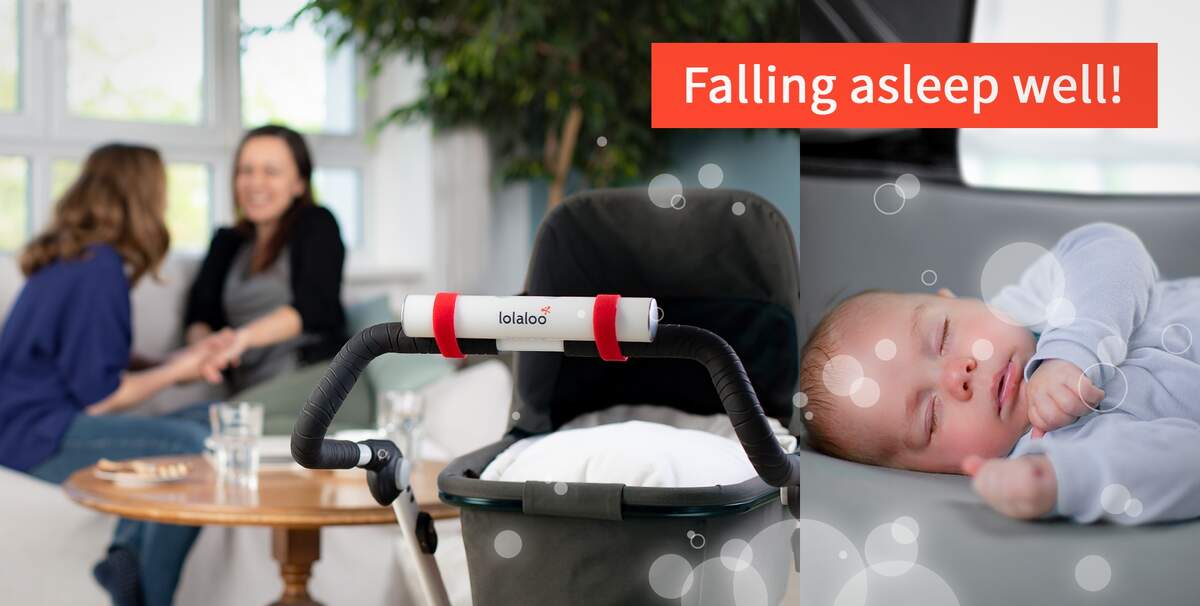 Sleep well baby! The lolaloo sleeping aid for babies with its swing motor automatically rocks the stroller, calms down and helps babies sleep.


About Us - the lolaloo GmbH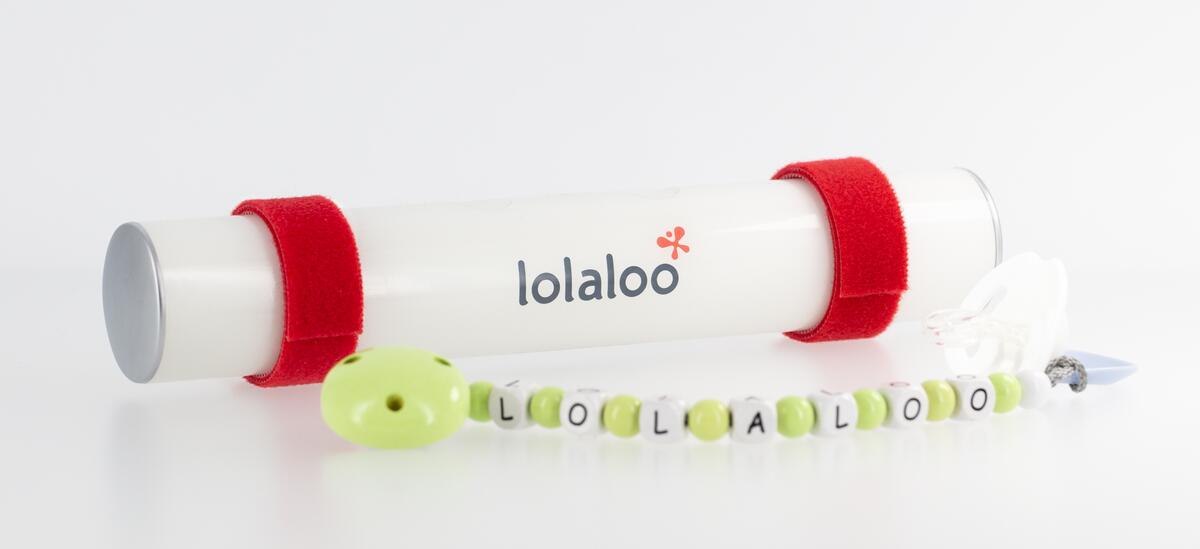 The lolaloo sleeping aid for babies automatically rocks every stroller and helps babies to fall asleep easily. Product, pacifier and pacifier chain.
We have developed the lolaloo to make everyday life with baby easier for parents
With our baby sleeping aid lolaloo, we like to give you a useful aid that will make your everyday family life easier and we wish you a wonderful and relaxed parenting time with your baby.
Udo Blenk & Stefan Stöhr
Managing Directors of lolaloo GmbH
Our sleeping aid for babies lolaloo rocks the stroller automatically, the pleasant soothing rocking movements help to fall asleep well, they gently rock your baby to sleep.
For 14 years - the lolaloo story
As long as the stroller is in motion, the baby sleeps contentedly - as soon as it stops, it wakes up. That's how it was with the founder's daughter. Little Lola was able to sleep best when the stroller was in motion. "If only there was a device that would automatically rock the stroller!" - so the idea for the lolaloo was born.
First lolaloo model from 2009:
First Version of the Baby Sleeping Aid lolaloo From 2009. Product Photo of the lolaloo With a Former Colorful Housing.
Back in 2007, the two founders Udo Blenk and Stefan Stöhr developed the first prototype of the lolaloo stroller rocker. The lolaloo rocking motor automatically generated the same movements as when driving a stroller and helped just as well when falling asleep. We were thrilled with this useful aid for everyday family life.
At the beginning of 2008, the computer scientist and the engineer founded lolaloo GmbH based in Berlin, where we have been manufacturing and selling the lolaloo ourselves since 2009. We are continuously developing and improving our rocking sleeping aid lolaloo.
Some impressions of the first lolaloo version from 2009 with colorful case:
First Generation of the Originally Colorful Sleeping Aid for Baby lolaloo From 2009. Cooking in the Kitchen and Reading During Lunch Break.
For 14 years, many families have appreciated the everyday support provided by our baby sleeping aid lolaloo. We are pleased that our lolaloo leads to a more relaxed everyday family life.
lolaloo – Made in Germany
For the highest product quality of the lolaloo sleeping aid, we rely on our own development and production in Berlin and thus guarantee you high reliability, of course Made in Germany. The lolaloo complies with the strict German and European safety standards.
Our own development in Berlin
From the idea, the path led through several prototypes to the series production of the baby sleeping aid lolaloo. Our two founders' own experiences as multiple fathers were also very helpful. Special attention was paid to the practical and safe handling of the lolaloo in everyday family life. We also developed the special rocking motor for the lolaloo baby sleeping aid in Berlin.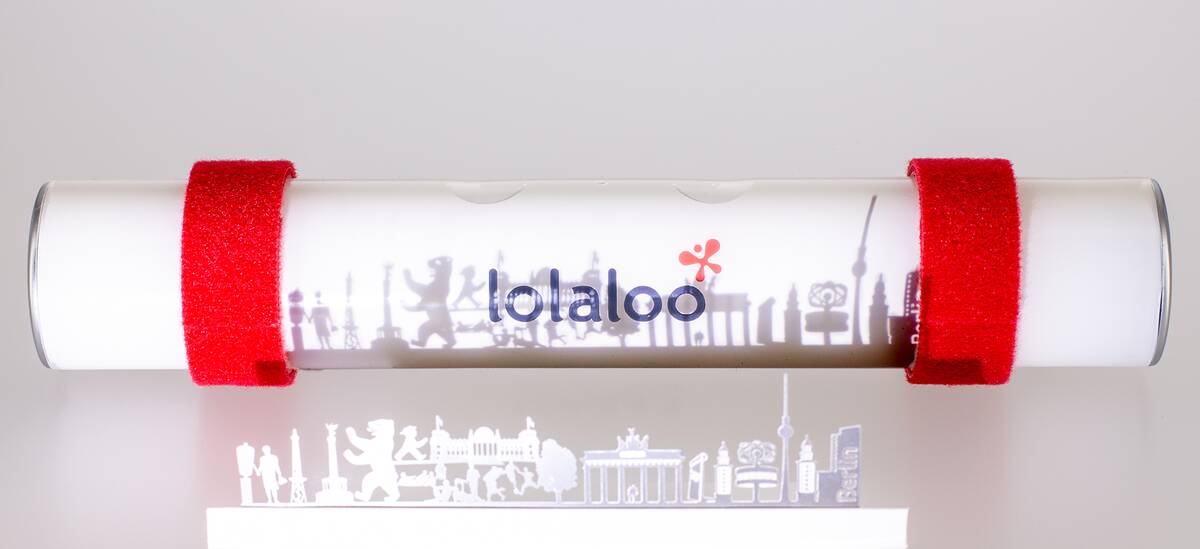 Development and Production of the lolaloo Sleeping Aid in Berlin.
Our continuous development led to the big product facelift in 2021, the originally childishly colorful lolaloo now looks more grown up.
Own production – Made in Germany
In our own production in Berlin we manufacture the baby sleeping aid lolaloo ourselves. Since the production is in our own hands, we can guarantee high quality.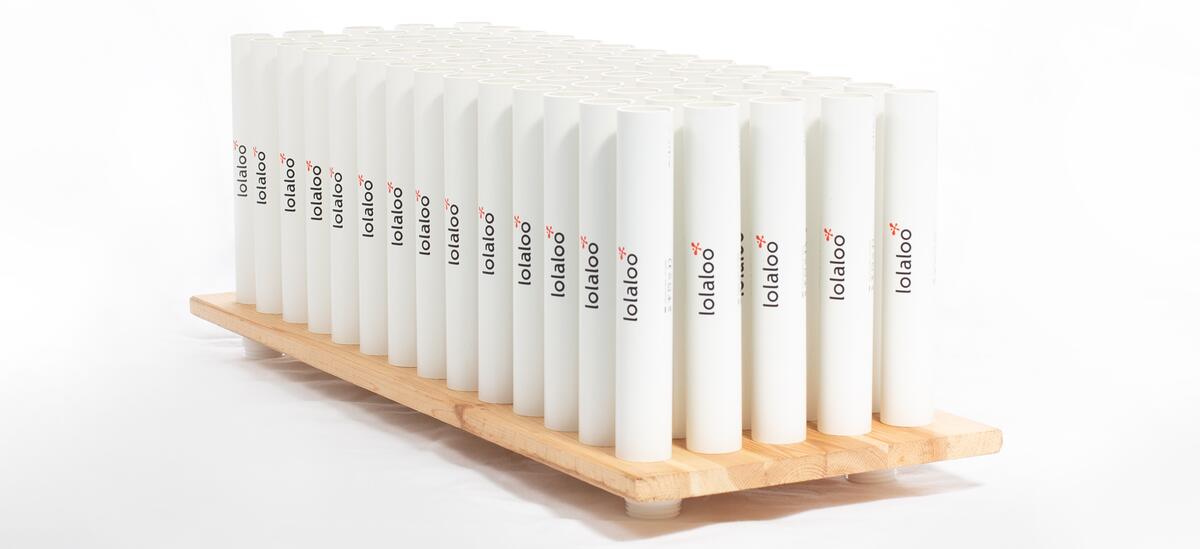 lolaloo GmbH Has its Own Production Facility in Germany. The Baby Sleeping Aid lolaloo is Made in Germany.
A cornerstone of our own production is our team of long-term employees. We work family-friendly hours in a pleasant atmosphere. The choice of our suppliers is also well-considered, we work a lot with local companies from Germany.
24 months warranty
We are so convinced of the quality of the baby sleeping aid lolaloo, which we have been manufacturing in Berlin for 14 years, that we give a 2-year warranty.
We also sell the sleeping aid for babies lolaloo directly through our online store. With our own service staff, we guarantee a reliable customer service.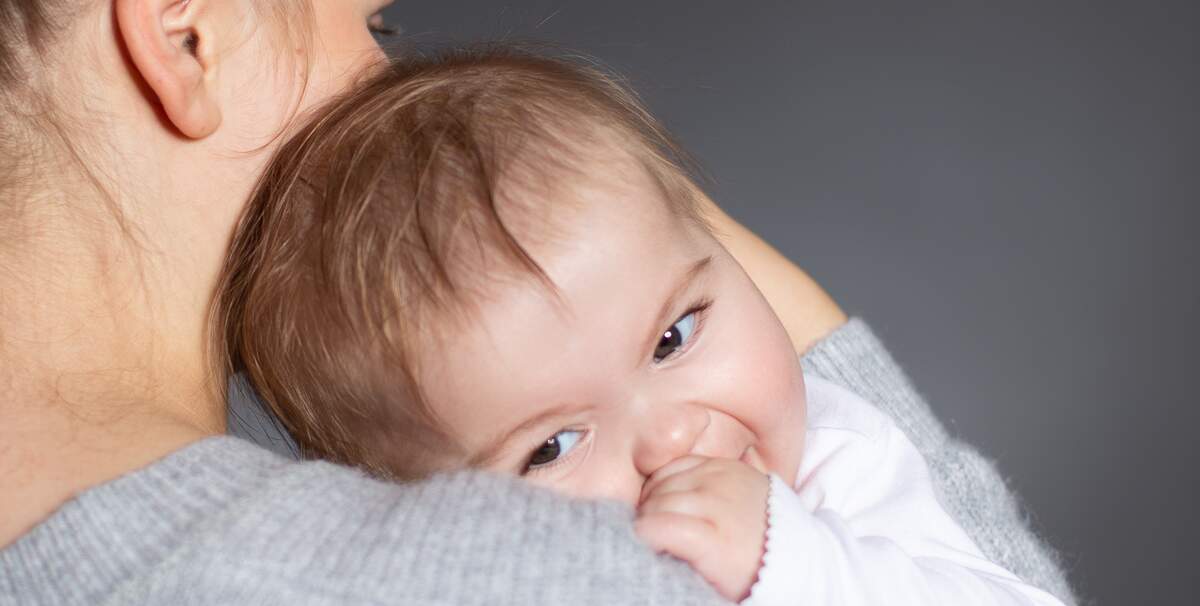 A Baby is Rocked in her Arms for Reassurance.
lolaloo is winner of the Innovation Award 2009
The leading international trade fair "Kind + Jugend" presented the Innovation Award to our lolaloo in 2009, and we are very proud of this. The jury of the world's leading trade fair for high-quality baby and toddler equipment unanimously named the lolaloo sleeping aid for babies the winner in the category "World of Moving & Travelling Baby Accessories". Our baby sleeping aid convinced the judges with its ease of use and effectiveness. This is the highest award a baby sleeping aid can receive worldwide and confirms that we have developed a great baby product.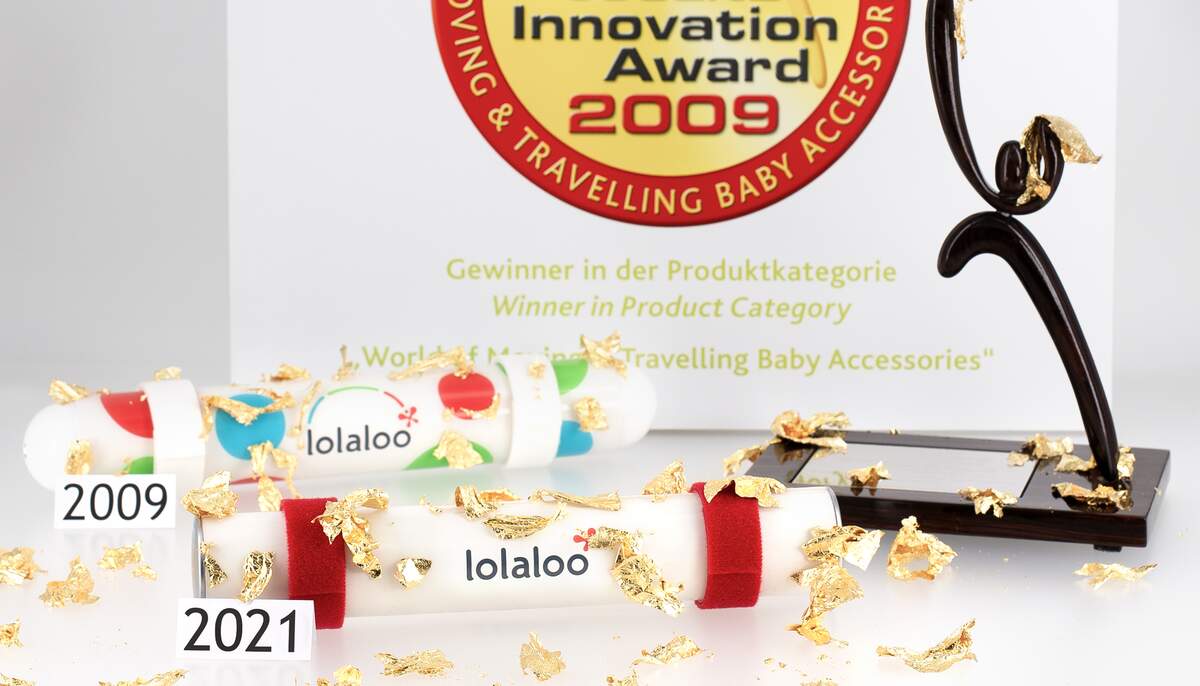 International Award for Sleeping Aid for Babies lolaloo in 2009. First Prize and Product Model 2021.
Sleeping aid lolaloo since 2009 as well as with major product facelift in 2021.
lolaloo - proven, tested and reliable
The baby sleeping aid lolaloo creates soothing movements for your baby on every stroller, for a relaxed parenting time.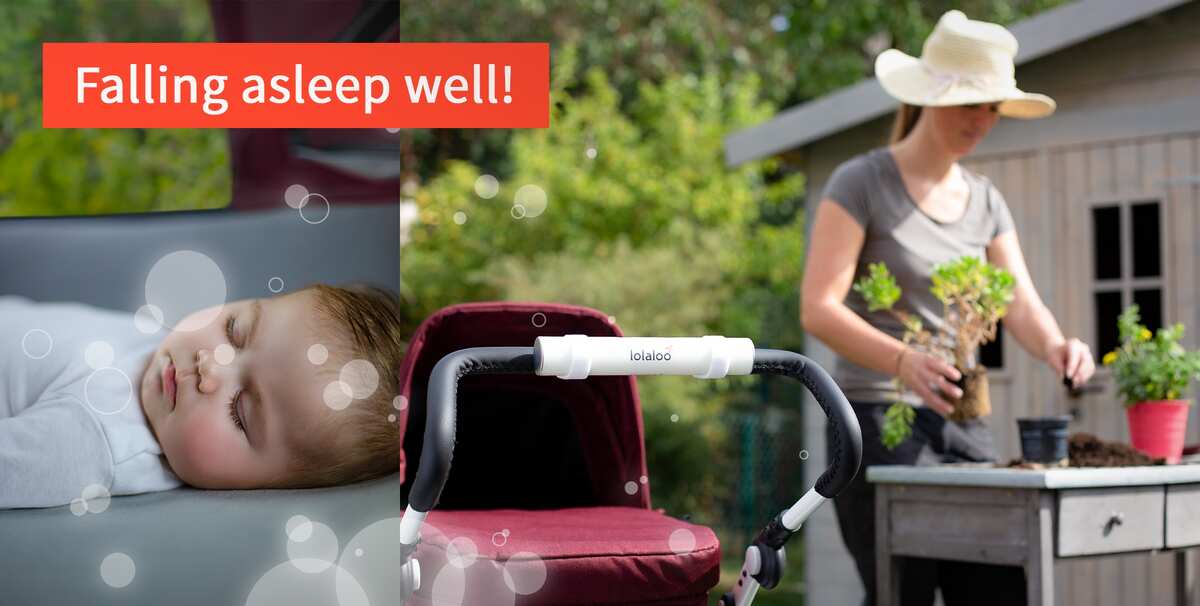 The Baby Sleeping Aid lolaloo Soothes Babies. Relaxing While Gardening.
The lolaloo rocks every stroller automatically and soothes babies